Syria Conflict - Interactive Maps
Visualizing the migration of Syrian refugees through interactive mapping

View project
We worked with GlobalPost to produce interactive map-based visualizations for their story about the conflict in Syria.
Challenge
GlobalPost is an award-winning global news site with reporters on the ground who deliver powerful stories and photography. The GlobalPost editorial team wanted to amend their Longreads on Conflict series with interactive maps to provide context for their nuanced coverage of conflict in the Middle East.
Solution
Bocoup worked with GlobalPost to:
Locate and analyze data pertaining to the Syrian refugee migration
Design interactive maps offering a glimpse into the data collected about the conflict
Develop the maps to work across different screen sizes, including mobile devices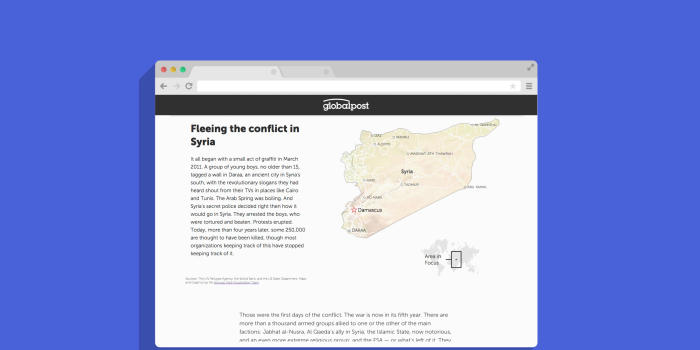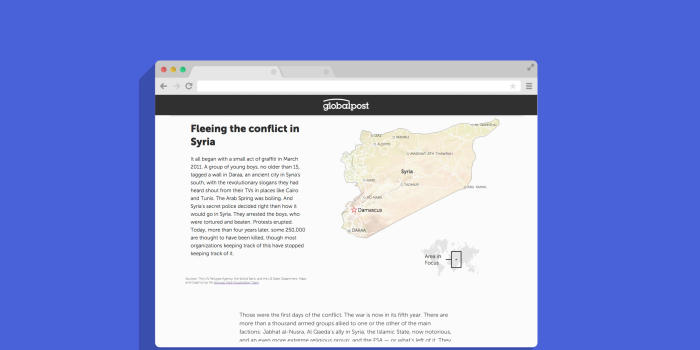 More work like this at Bocoup
Contact Us
We'd love to hear from you. Get in touch!
Mail
P.O. Box 961436
Boston, MA 02196