Improving performance for Duolingo.com
Duolingo
Boosting Speed, Performance, and User Experience

View project
We audited Duolingo's large and long-running front-end web application and made recommendations for improving speed and performance.
Challenge
Duolingo helps users all over the world learn languages for free and doubles as a crowd-sourced text translation platform. With over 100 million web and mobile users learning 23 languages on the platform, the Duolingo team wanted to ensure a fast experience for all learners across multiple devices. They sought a thorough audit of their application from a team with integrated front-end and back-end expertise.
Solution
Bocoup conducted an audit of the Duolingo team's code, architecture, and engineering workflow. Based on the audit, we made technical recommendations to help improve speed and performance for the application. Duolingo implemented these recommendations and dramatically improved the app's user experience.
Impact
Duolingo makes language learning available for anyone with access to a device and connection to the web. Based on Bocoup's audit and recommendations, the Duolingo team is able to deliver their 40+ courses on lower-end devices.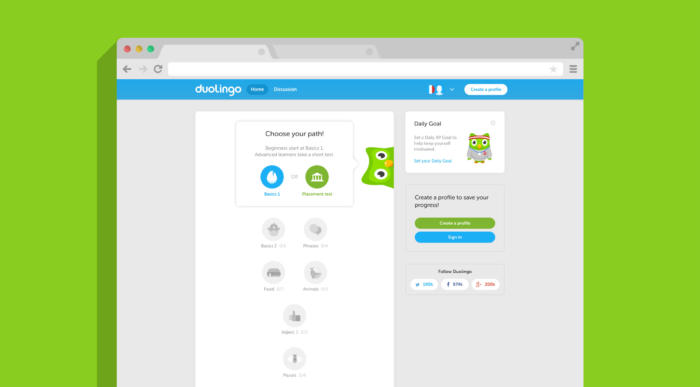 More work like this at Bocoup
Contact Us
We'd love to hear from you. Get in touch!
Mail
P.O. Box 961436
Boston, MA 02196