Writer of code and lover of words Brian Brennan has left Bocoup to build collaborative music services at Splice. We had the pleasure of working with Brian for three years, so we wanted to take a moment to reflect on that.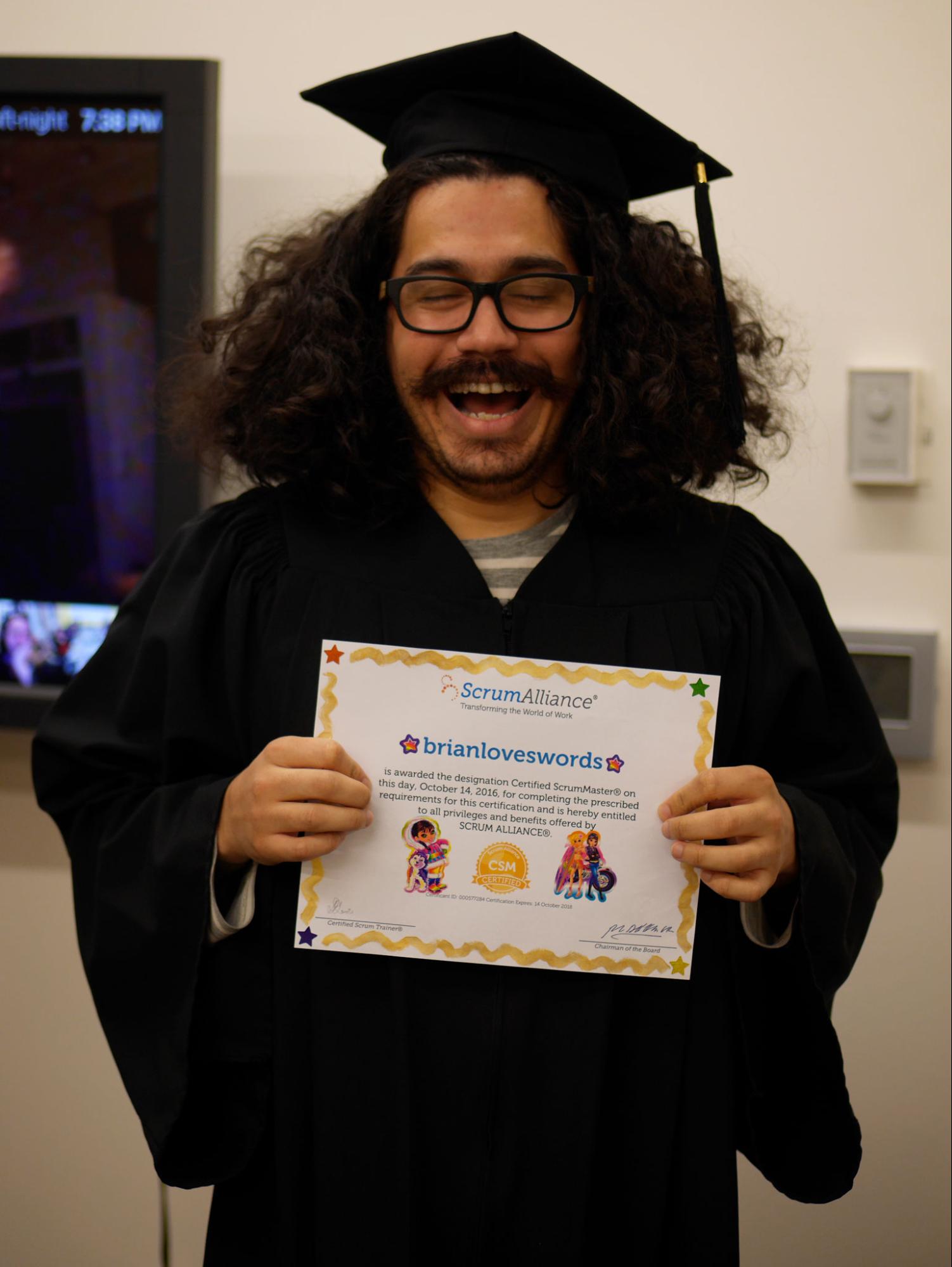 When he first joined our team, Brian worked primarily as a consultant. He lent his expertise to a number of our clients, and he also kept an eye on the company's internal needs. In that second capacity, he recognized a pattern in our operations work: many of our projects needed a better solution for automated deployment. Brian designed and built Hookshot to solve this problem, and we continue to rely on it years later.
Brian's a regular handyman with Rust, but more importantly, he recognizes when problems call for a non-technical solution. That's where we found ourselves organizationally in early 2016 when we needed to support an increasingly-diverse team. Brian stepped up to help out with project manager duties, eventually becoming a certified scrum master. Serving in this capacity enhanced his perspective on another challenge: encouraging and celebrating open source contributions across disciplines. He interviewed every one of us to define a kind of rubric for helping us all give back to the projects we cared about.
More than anything, Brian's positive outlook and level-headedness are what made him such a great project manager, mentor, and colleague. Those are traits we continue to value in his absence, and they're the reason why we'll jump at the opportunity to work with Brian again.