We recently had the opportunity to work with the very talented team over at Climate Central, an independent organization of leading scientists and journalists researching and reporting the facts about our changing climate and its impact on the American public. The scarcity of resources that convey factual information about the effects of climate change in an easy-to-understand manner is a big part of the organization's challenge. So a few months ago, Climate Central approached Bocoup about an exciting project they were working on to solve this problem – Surging Seas Risk Finder (SSRF).
Surging Seas Risk Finder

The goal of our work with Climate Central on SSRF was to create a tool that would allow for displaying the risk of sea level rise across geographies over time, and comparing that risk with its impact on critical areas such as infrastructure and education. SSRF's visual design also needed to provide users with relevant information that would allow them to make educated decisions related to climate change.
The complexity of the information involved required all the tools in our data visualization arsenal in order to create data-driven interfaces that were clear and functional. Our first step was to help them define their data API for the web. Secondarily, we iterated on the right interfaces and built reusable visualizations. This helped evolve our approach to reusability with d3.js.
First d3.chart Based Charts
Thanks to our work on SSRF, we were able to try out early prototypes of d3.chart and improve on it substantially. We've also built several chart types that have been released since like the d3.chart.tooltips and d3.chart.horizontal-legend. There are clearly more of them in the application, and we hope to release them over time as well.
We are very thankful to our friends at Climate Central for supporting the development goals of d3.chart and the Miso Project. We are also grateful to have worked alongside Stamen Design, who created stunning flood maps for the project.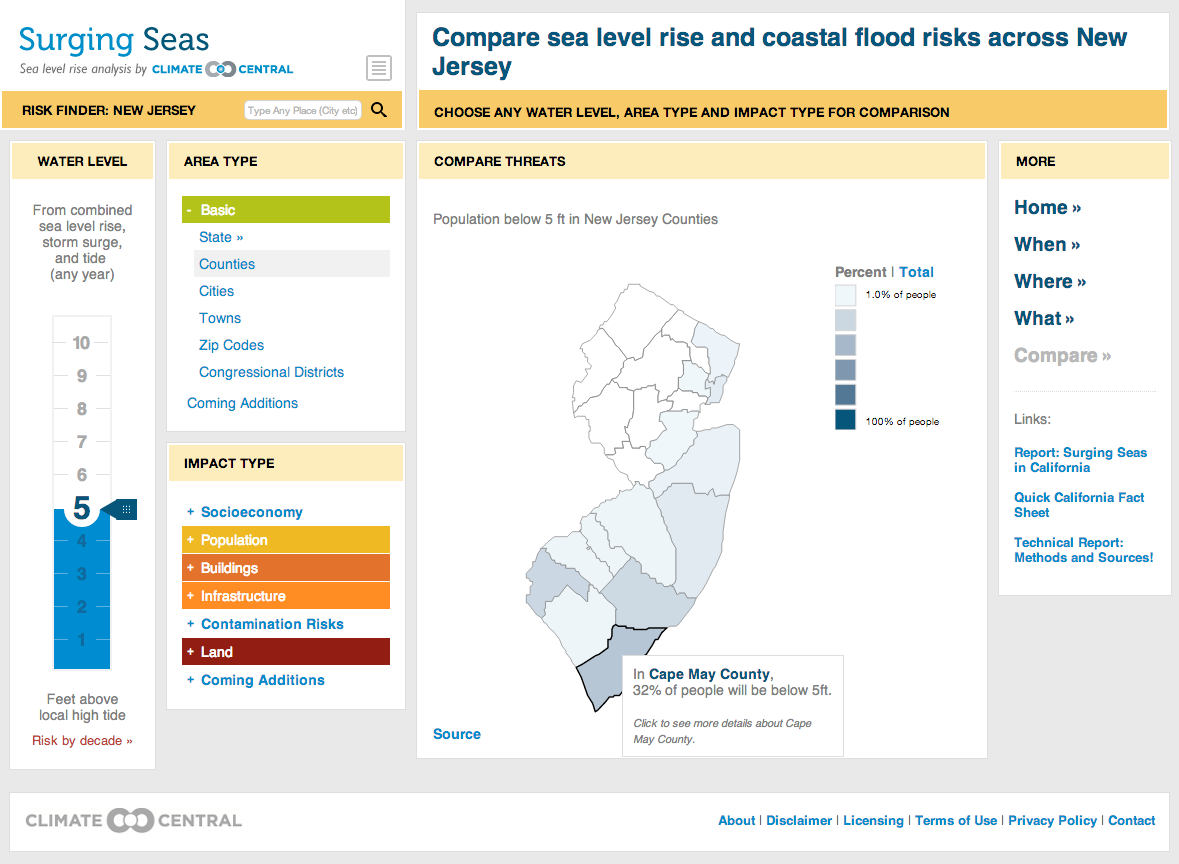 See Climate Central's Surging Seas Risk Finder in Action »